Welcome to Babylon Bullys – Don Dada Line
We specialize in breeding The American Bully. All our dogs are raised in our home with our children and other pets, with the proper care and affection they deserve.
With our unique breeding program, we strive to produce healthy short bullys with Thick Bone, Wide Chests, Big Heads, Short Muzzles, Correct Fronts and Thick Rears with Good Angulation, but most important a Excelent Temperament.
CHECK OUT THE BREEDING AND FOR SALE PAGE TO STAY UP TO DATE ON THE LATEST AND GREATEST OF BABYLON BULLYS. IF YOU HAVE ANY QUESTIONS FEEL FREE TO EMAIl, CALL or WHATSAPP US.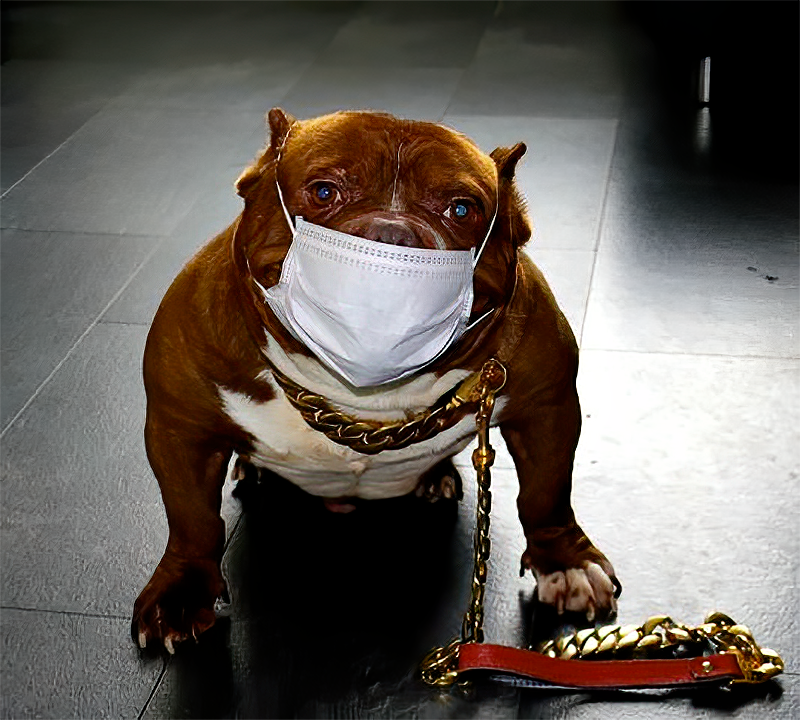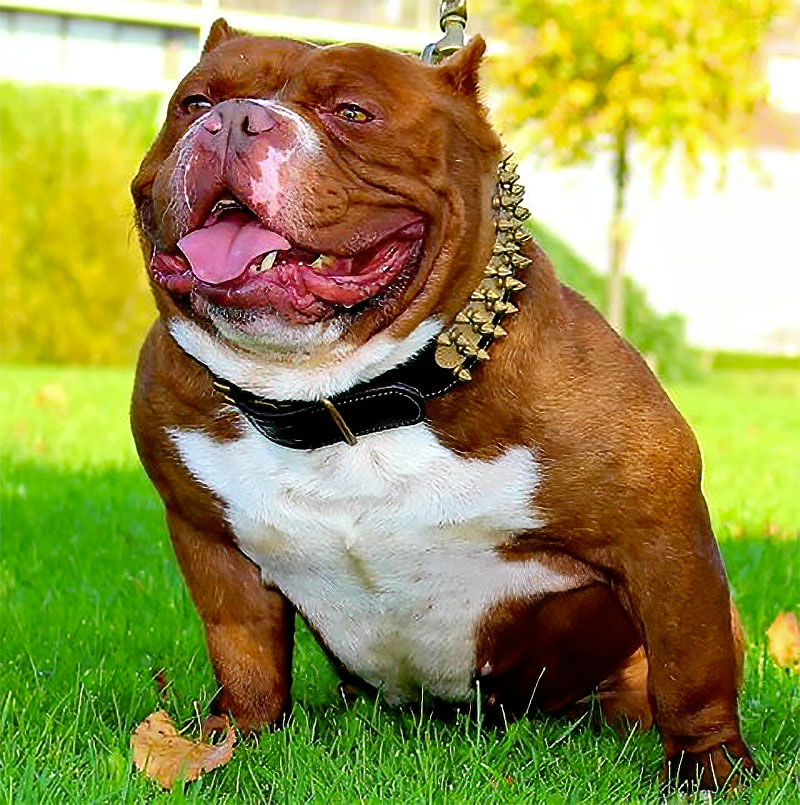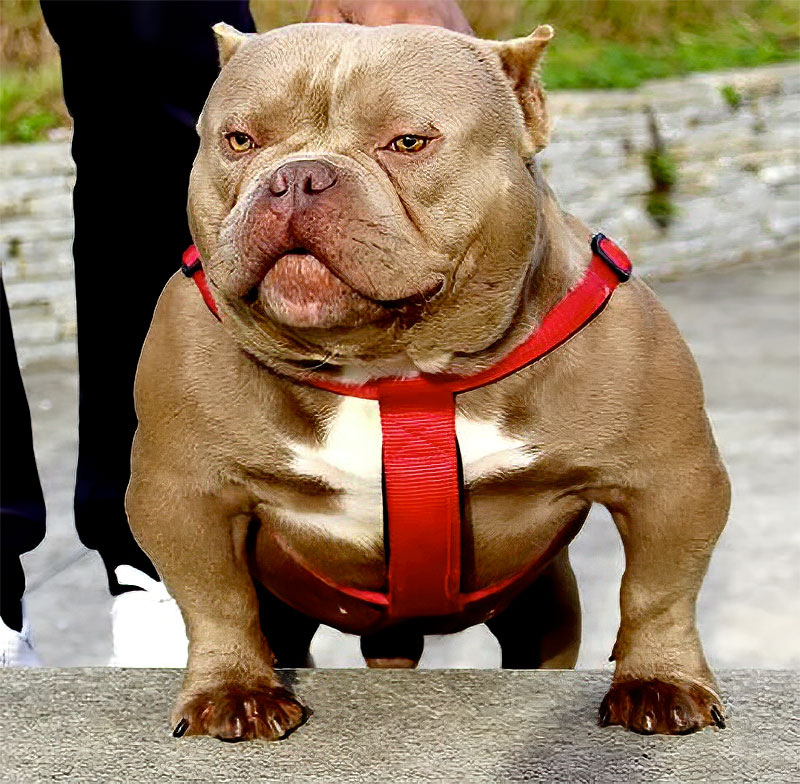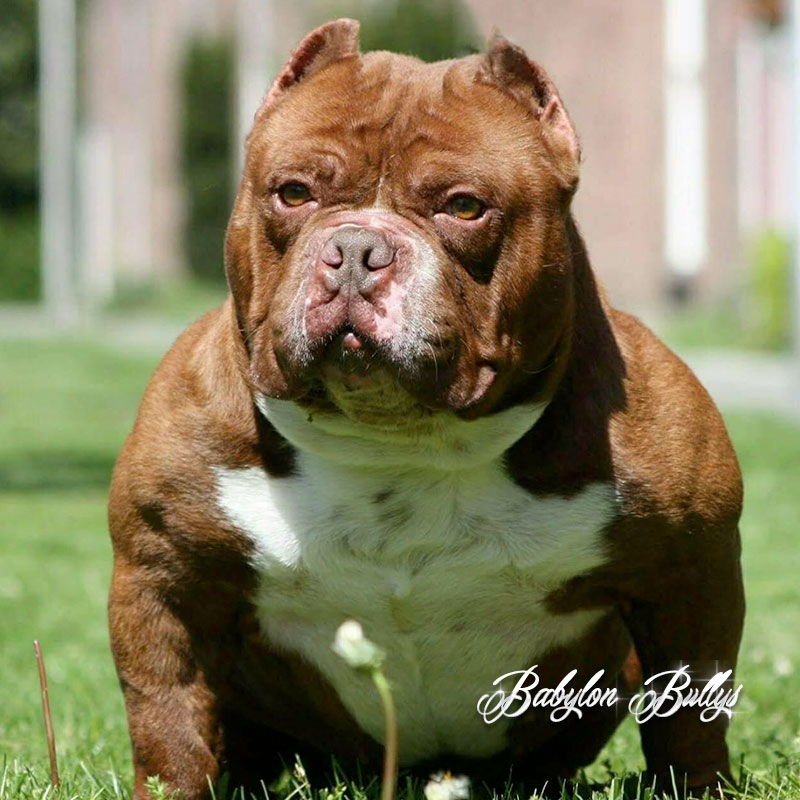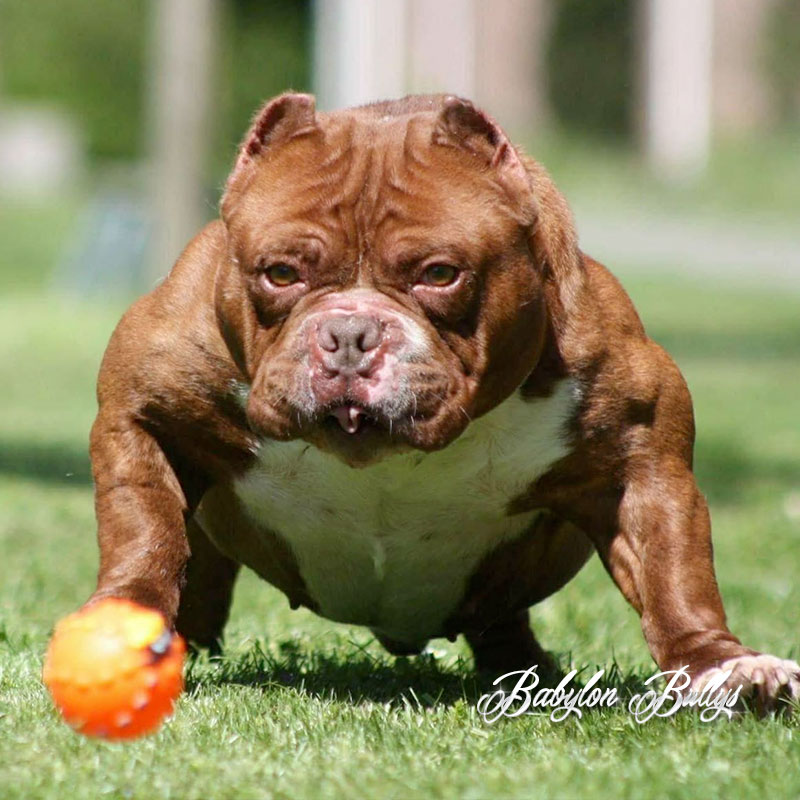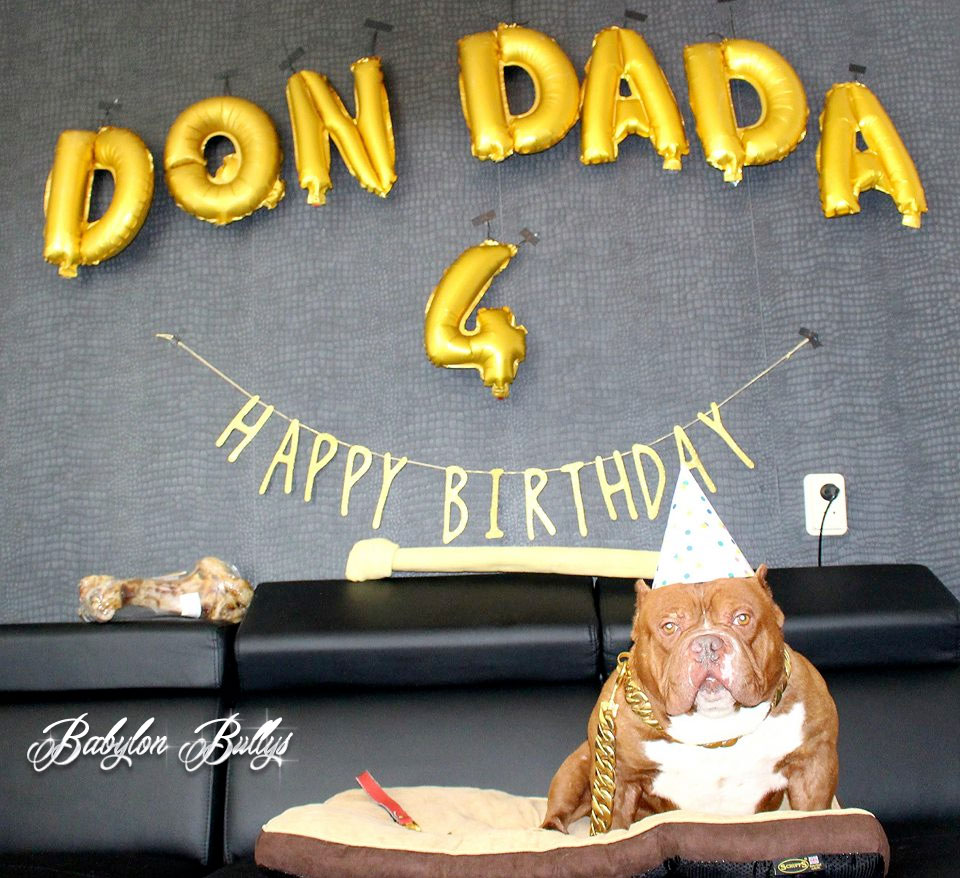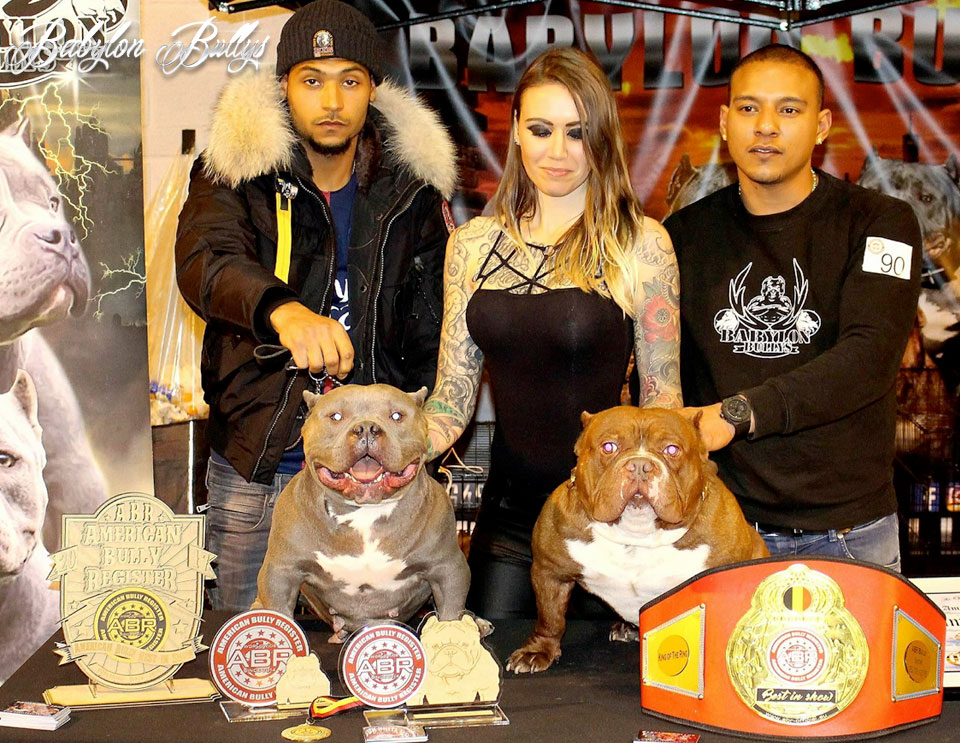 ABR BULLY SHOW BELGIUM
LING LING WON 'BEST IN SHOW' & DON DADA BECAME ABR CHAMPION AND WON THE ABR 'KING OF THE RING' BELT.
BEST IN SHOW, KING OF THE RING 2017′ AND CHAMPION ON THE SAME DAY!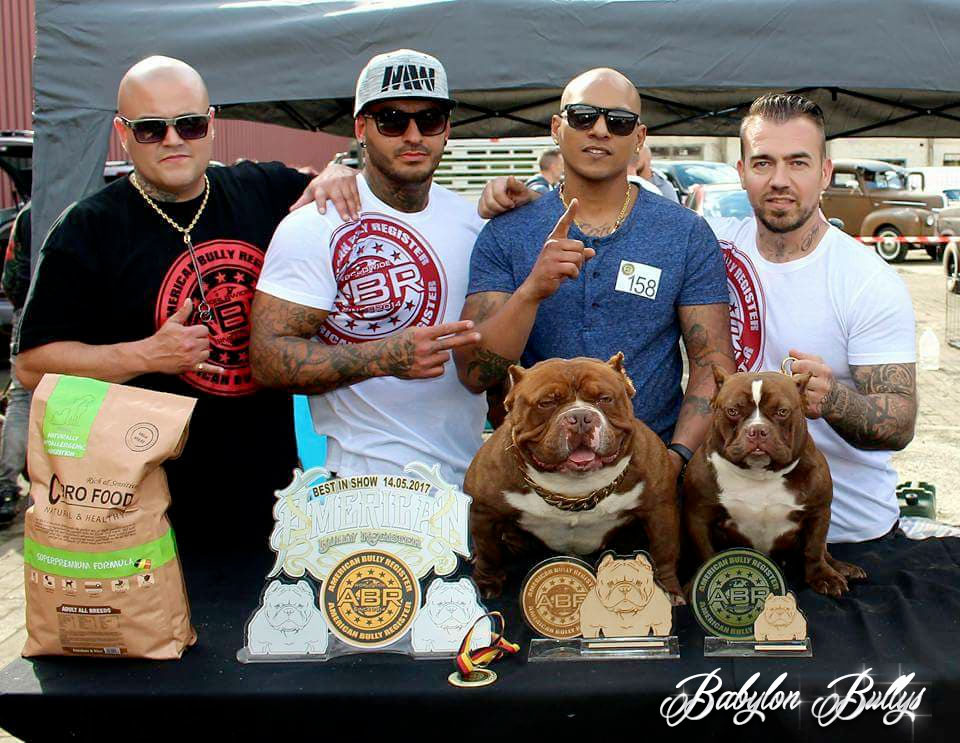 DON DADA @ ABR BULLY SHOW BELGIUM
1ST PLACE EXOTIC MALE 3YEAR
BEST EXOTIC MALE
BEST EXOTIC IN SHOW
BEST IN SHOW
DONATELLA
1ST PLACE EXOTIC PUPPY
BEST EXOTIC FEMALE PUPPY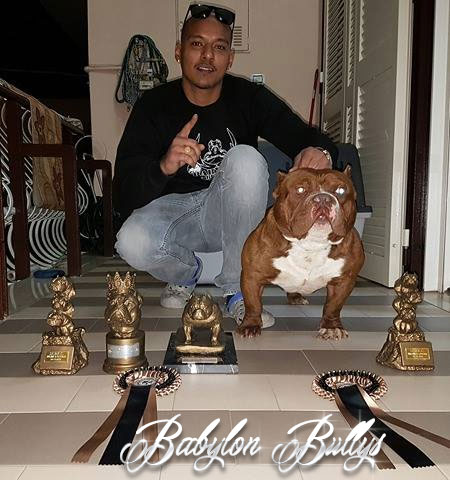 BABYLON BULLYS WON WITH DON DADA THE IEBKC CHAMPIONSHIP 2016 ITALY
DON DADA
BEST EXOTIC
BEST OF BREED
BEST IN SHOW
LA MADRINA
BEST POCKET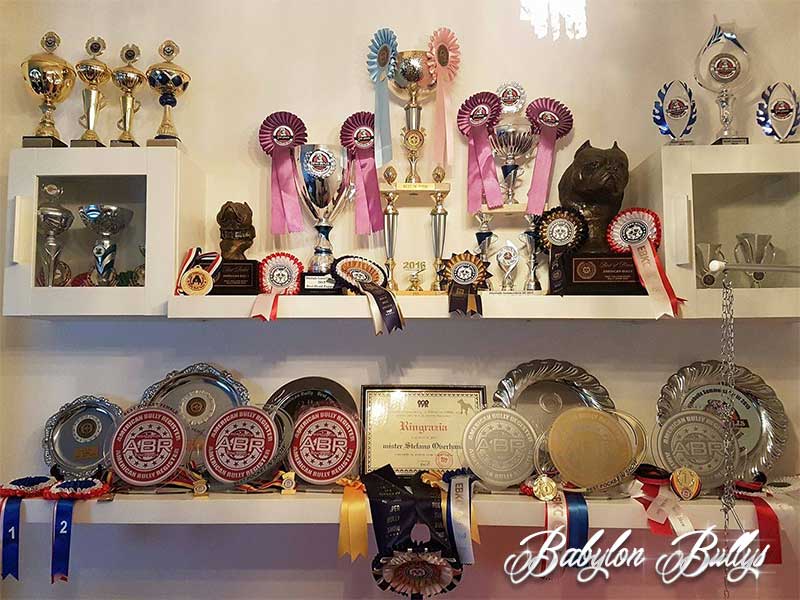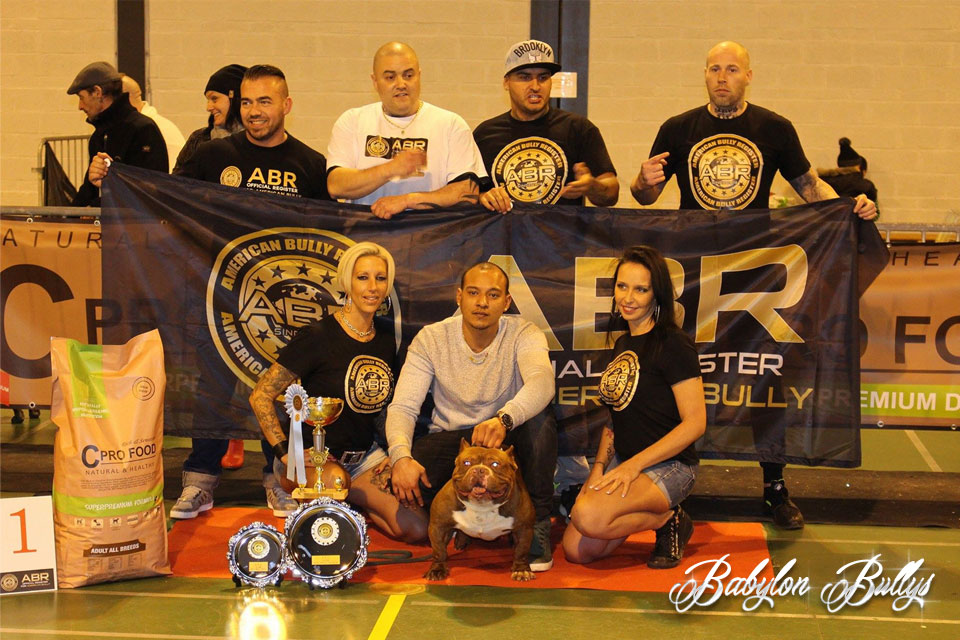 DON DADA 'BEST IN SHOW' ABR BELGIUM
*1ST PLACE 1-2 YEARS EXOTIC MALE
*BEST EXOTIC MALE
*BEST EXOTIC IN SHOW
*BEST IN SHOW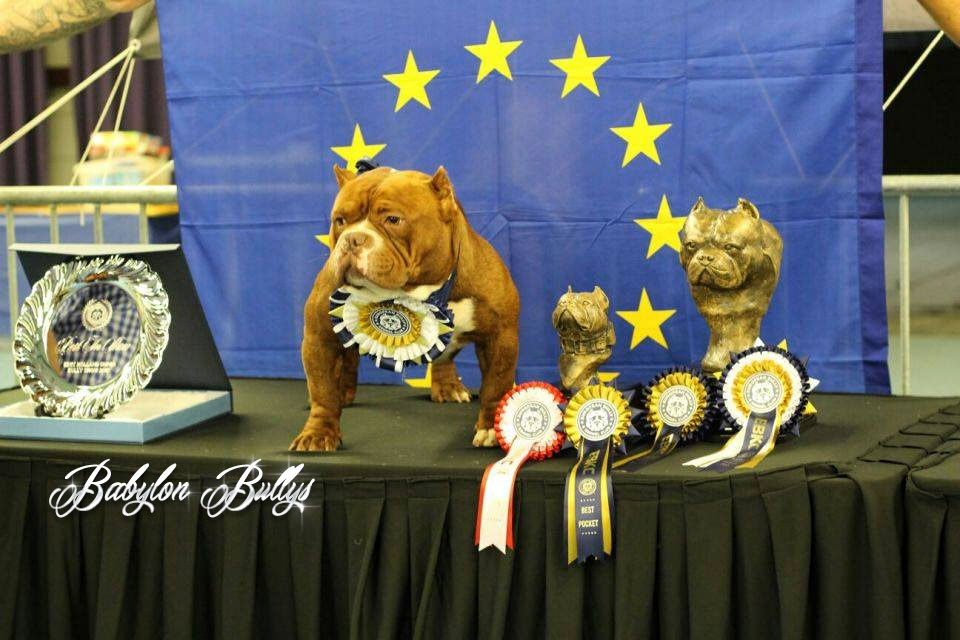 THE EBKC HOLLAND SUPER BULLY SHOW 6-9-2015
DON DADA
*1ST PLACE 1-2YR POCKET MALE
*BEST MALE POCKET
*BEST POCKET
*BEST OF BREED
*BEST IN SHOW